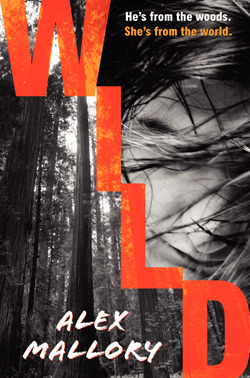 Title:
Wild
Series: N/A
Publication Date: July 8, 2014


The forest is full of secrets, and no one understands that better than Cade. Foraging, hunting, surviving— that's all he knows. Alone for years, Cade believes he's the sole survivor. At least, until he catches a glimpse of a beautiful stranger…

Dara expected to find natural wonders when she set off for a spring break camping trip. Instead, she discovers a primitive boy— he's stealthy and handsome and he might be following her. Intrigued, Dara seeks him out and sets a catastrophe in motion.

Thrust back into society, Cade struggles with the realization that the life he knew was a lie. But he's not the only one. Trying to explain life in a normal town leaves Dara questioning it.

As the media swarm and the police close in, Dara and Cade risk everything to get closer. But will the truth about Cade's past tear them apart?

A YA Tarzan retelling.
***




A copy was provided through Edelweiss and HaperTeen for review consideration


Wild is going to be one of those books were everything hinges on the reader liking the writing style. If you can't get into the writing style you are going to have a very hard time liking this book. I on the other hand had no issues with the writing style. I actually thought it suited quite well the tone of the whole book.

Wild read almost like a documentary kind of, but in a good way? I'm not sure how to explain it. It covers all the major characters and their interactions during those certain events were the rest of the story line hangs on. It would jump from a scene with Tarzan, to one showing how the police investigation is going, to how Dara is dealing with it and whole all these little things shape up to be Tarzan's story.

Sure, Cade (Tarzan) and Dara's relationship evolves very quickly, but it somehow didn't seem unnatural or weird to me. It felt right. I could understand where their feelings were coming from and why. So it didn't bother me.

There were quite a few characters that I wasn't too happy about like Dara's sister, but overall, they were all fully rounded characters, and you get to see their depth with the way they handle this very strange situation and the press attention it comes with.

In my opinion I thought it was a wonderfully done Tarzan retelling, but again, if you find out the writing style isn't for you then you probably won't be enjoying this as much as I did.
Would I Recommend it?
Tweet